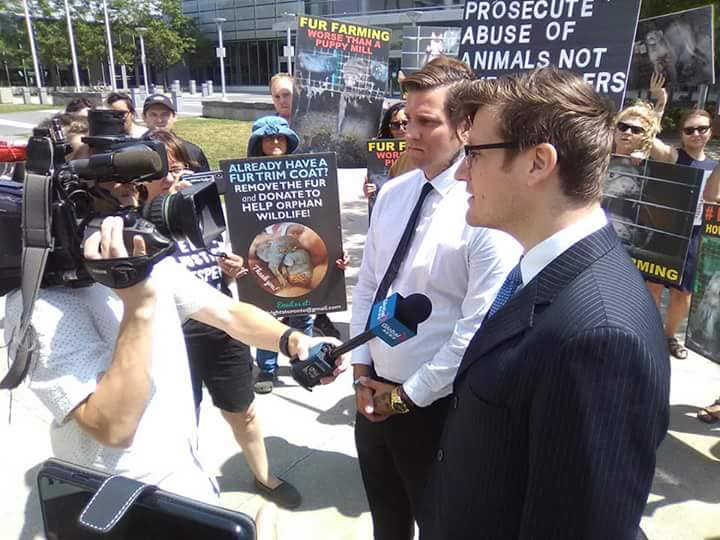 ACTIVIST FACES PRISON FOR FILMING CANADIAN FUR FARMS
THE END FUR FARMING CAMPAIGN SEEKS TO ENACT A FULL BAN ON THE MALICIOUS PRACTICE OF FUR FARMING IN ONTARIO, CANADA.
WE STRIVE TO USE A COMBINATION OF DIRECT ACTION, PROTEST, LOBBYING, EDUCATIONAL EVENTS, AND ONLINE ACTIONS TO DISRUPT THE FUR FARM INDUSTRY AND ITS supporterS IN PROVINCIAL PARLIAMENT UNTIL A BAN IS IMPLEMENTED.
THIS CAMPAIGN DRAWS INSPIRATION FROM THE MANY COUNTRIES AND LEADERS WHO HAVE RECOGNIZED ANIMALS BASIC NEEDS CAN NOT BE MET ON FUR FARMS AND HAVE WORKED HARD TO MAKE FUR FARMING ILLEGAL.